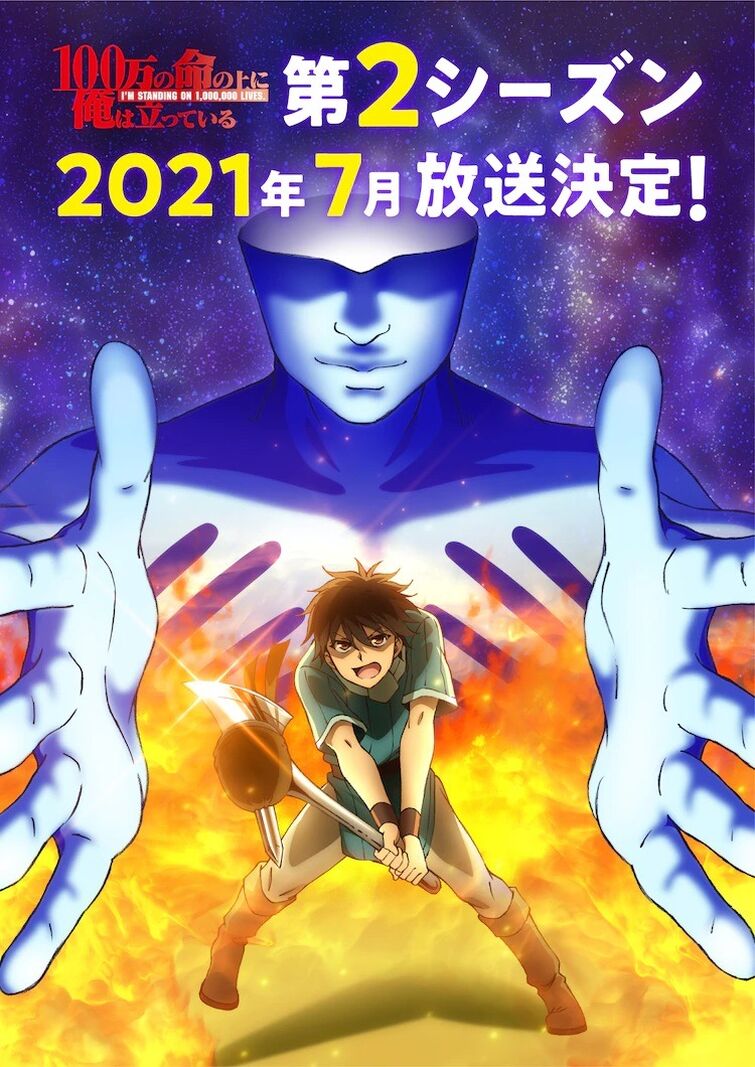 It is common for an anime full of potential to be adapted without a decent investment, and the example of this season is 100-man in Inochi.
Story(7): it's simple but interesting, it revolves around the premise described in the synopsis, but it is visible that it has some extra complexity that probably will not be fully explored this season. The world itself is also complex and well-built, allowing space for endless different plot situations. In general those aspects are being used very well, especially as a form of character development, but I'll get to that later. And in advance: this is not your OP MC gets a harem and dominates a fantasy world type of Isekai. It's the opposite, MC suffers to get things done before he gets really strong type(but with a troll twist that I will not spoil).
Art(6): The character designs are ok but nothing special. Animation is pure power point with some pontual bad sakugas, but it do not distort a lot. The CGI is ok too. Backgrounds are forgeteable.Sound(6): it's nothing special but does the job.
Characters(8): at first glance they seem to be your traditional one-dimensional characters, but as the anime gets deeper into their personalities you notice they have strong reasons to be who they show and to act in that way. This is truth to both the main group and also some secondary ones. And you can see the characters growing from the events they go through, especially the male protagonist, but the girls in the group are clearly waiting in line to have their arcs.
Enjoyment(8) and conclusion:In general I am enjoying this anime more with each episode, as it proves to be more complex and interesting each week. If you can ignore a horrible animation accompanied by the rest of the mediocre technical part, I recommend you give it a try because of the story and the characters. I can assure that this show have a lot to offer ahead. But don't expect that you will like it from the first episodet. Or you can read the original material, and you probably won't miss a thing (I'm lazy so I will continue with my half-assed anime).